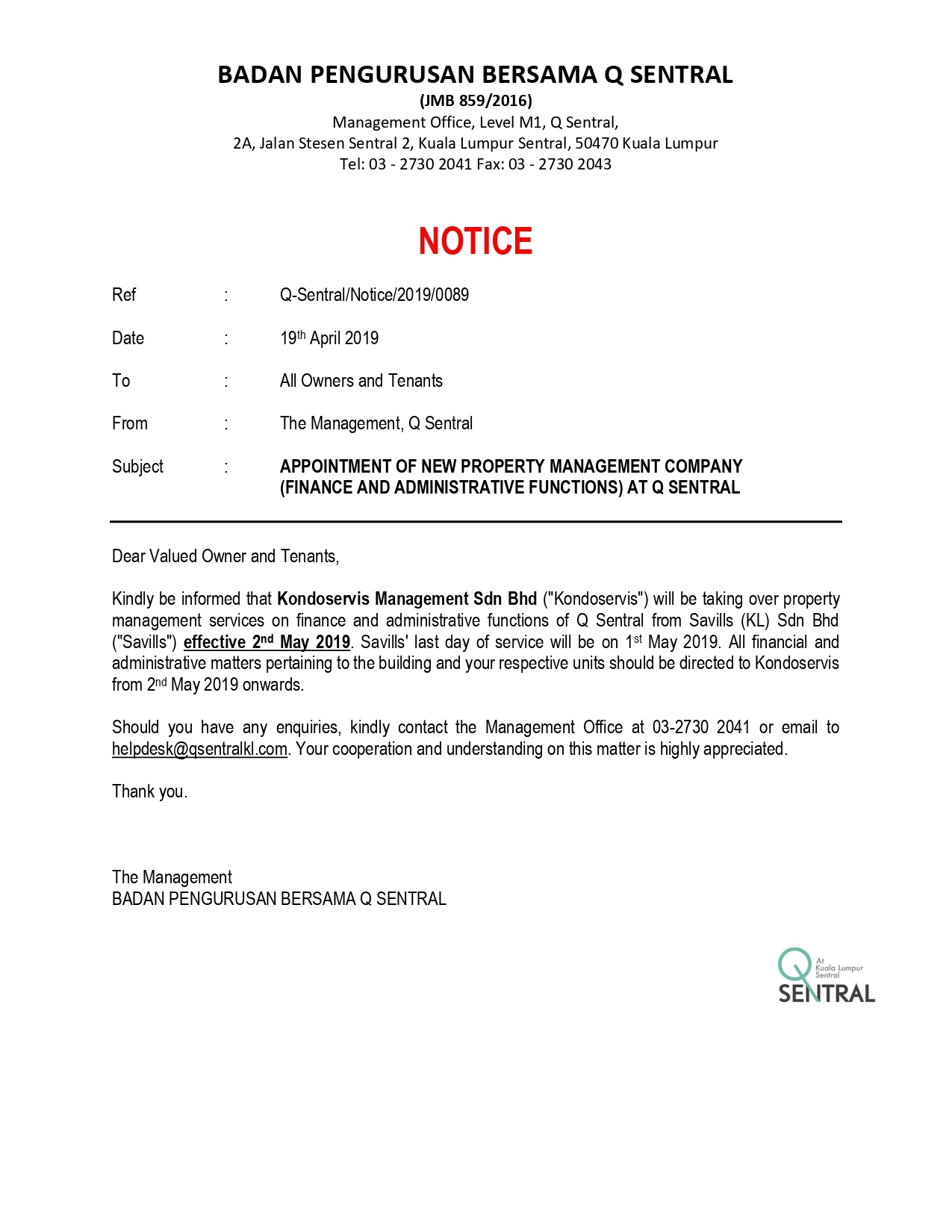 Dear Valued Owner and Tenants,
Kindly be informed that Kondoservis Management Sdn Bhd ("Kondoservis") will be taking over property
management services on finance and administrative functions of Q Sentral from Savills (KL) Sdn Bhd
("Savills") effective 2nd May 2019. Savills' last day of service will be on 1st May 2019. All financial and
administrative matters pertaining to the building and your respective units should be directed to Kondoservis
from 2nd May 2019 onwards.
Should you have any enquiries, kindly contact the Management Office at 03-2730 2041 or email to
[email protected] Your cooperation and understanding on this matter is highly appreciated.
Thank you