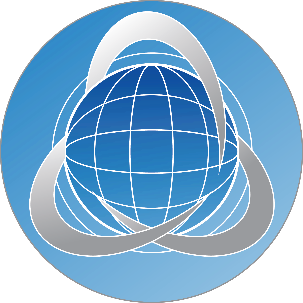 Crystal Clear Cleaning Sdn. Bhd.
Crystal Clear Cleaning Sdn. Bhd. (abbreviated as CCC) (726647-A) was established with the sole purpose of providing cleaning solution to all types of businesses. Be it retail, commercial, industrial or residential, no job is deemed too big or small for our organization. CCC area of expertise includes: cleaning and housekeeping, high rise (facade) cleaning, specialized cleaning (i.e. sanitization to prevent Covid-19), landscaping, hygiene and pest control as well as waste management.
With experience more than 10 years in cleaning industry, CCC has wide range of client such as financial institution, educational institution, manufacturing facility, residential, just to name a few. Fuelled by passion to be one of the premier cleaning and housekeeping service provider, we will continue to deliver to our customers' products that are intrinsically linked with our top-notch service. Embodied by the core value of Customer Focus, Teamwork and Ownership, we strive to redefine the art of cleaning.
CCC stresses on only hiring individuals that possess a relevant years of experience and implementing proper training program to all hired operatives to ensure CCC able to provide the highest level of service to clients. This is also important in reflecting our client's image and reputation. Besides, CCC also implemented the use of advanced technology such as latest cleaning machinery and cloud-based cleaning management platform.
It is interesting to mention that CCC is certified to ISO 9001:2015 standards. Thus, our service deliverables is supported with constant monitoring and progress reporting to ensure that our service is comply with Standard Operation Procedure and Service Level Agreement.
Commercial building
Commercial building
Offices⦁ Shopping complexes
Transportation hubs
Industrial building
Hospital & medical centres
Educational institution
Pest Control & Hygiene Services
Pest control
Rat baits
Fogging
Larvaciding
Ant, cockroach and termites annihilation
Sanitary bin
Dust control mats
Air fresher
Tissue supply
Hand dryer
Soap dispenser
 Initial Cleaning

Stone Restoration

Steam Cleaning

Decontamination & Infection Control (i.e. Covid-19 Sanitization & Disinfection Service)

Clean Room Cleaning

Carpet Upholstery Cleaning

Robotic Duct Cleaning
Softscape

Hardscape

Potted Plant

Grass Cutting & Pruning
High rise internal and external wall (glass wall)
Billboards
Solid waste management

Roro bin

Recycling & waste treatmen